BASIC ACCESS
aCC

Masterclass Facebook Group - coming soon

Accountability Coaching *additional cost

You're always on the go, so that's why we come with you. All templates, videos, live trainings, and calls are delivered online and are accessible anywhere you have an internet connection. From your Tablet, Laptop, Desktop or Mobile Device.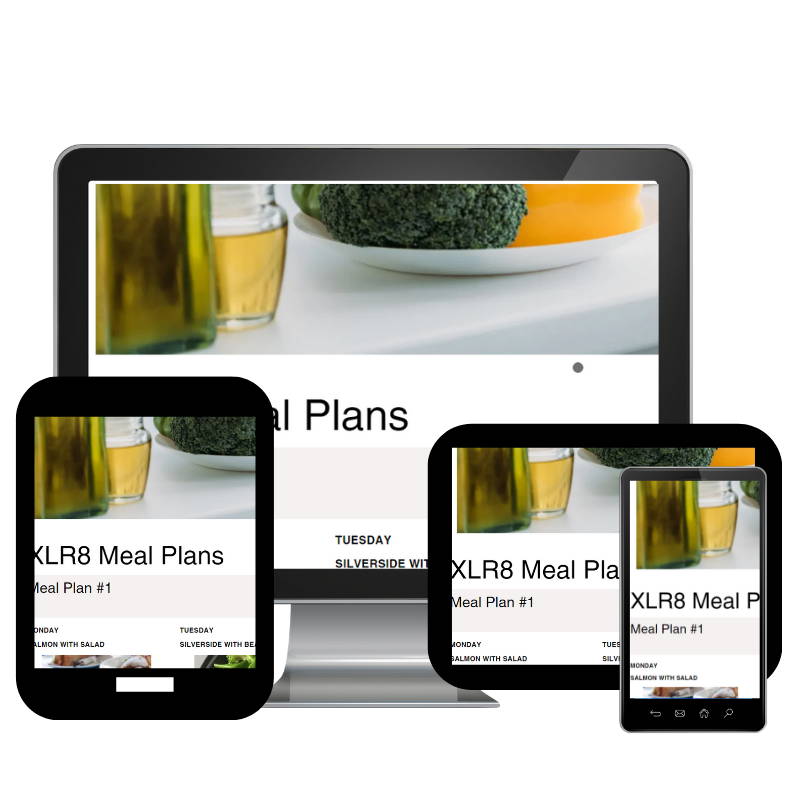 Q: If I join today, when will I get access to the masterclass?
A: Within 24 hours you will have access.
Q: Is there a minimum commitment?
A: No, when you join, you pay a monthly subscription, but you can cancel at anytime.
Q: What do I get as part of my subscription?
A: Weekly meal plans, videos, recipes, shopping lists, learning sections, guides, accountability coaching, webinars, XLR8ME Program online, member discounts on all products plus much more.
Q: Is there a discount if I pay for the year upfront?
A: At the moment we don't offer a yearly payment option.
Q: This seems too cheap, what's the catch?
A: No catch. We want to make sure all riders are given the right support and access.
Q: Do the meal plans get emailed to me?
A: No you just need to log in to your account and click the Riders Portal to access your meal plans. Make sure you check back regularly as we are always adding new meal plans